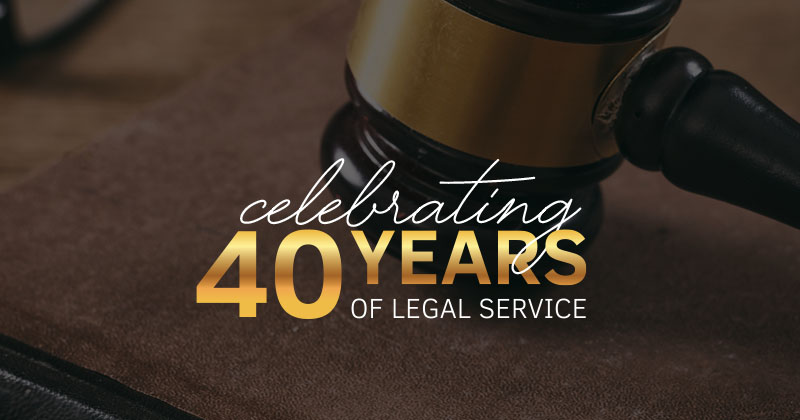 Harris & Hayden Law Firm
Harris & Hayden Law Firm is a champion of civil rights and equality for all people. We have represented clients in courts, arbitration, and administrative forums throughout California and the United States, winning some of the country's most high-profile civil rights and excessive force cases. We serve as the voice of the unheard, representing people who have been tortured, brutalized, and murdered.
Since 1980, Harris & Hayden Law Firm (formerly Harris & Associates) has built a sterling reputation for serving clients in California and across the nation. For four decades, we have represented clients in some of the nation's most complex and high-profile civil rights and excessive force cases involving anti-discrimination litigation –– and we have won major settlements time again and time again. Our record of success in the courtroom and superior client services has earned us the moniker of "the firm that gets results."
At H&H, we are proud of our reputation of "championing civil rights and equality." H&H attorneys John W. Harris and Herbert Hayden represent clients in a range of matters including civil rights, discrimination and excess force, corporate and employment law, and personal injury cases. We consider it an honor to leverage our comprehensive legal knowledge, integrity, and passion for justice to deliver successful resolutions for our clients. This mission has driven our success for 40 years and will for the next 40 and beyond.
Our clients trust H&H to deliver the following:
Proven results. Our outstanding reputation is built on 40 years of winning major settlements and securing superior verdicts for our clients, which has earned us a spot on the "Top-100 Jury Verdicts in California" list from TopVerdict.com.
Gold-standard representation. We leverage winning strategies to conduct successful casework, negotiation, and mediation as well as goal-oriented, client-first litigation.
Superior client service. We deliver customized service to each of our clients depending on their individual goals and needs. By ensuring that we are accessible and responsive to them at all times, we build strong, long-term relationships that foster trust.
Compassion and dignity. We recognize that our clients are human beings with complex lives and emotional responses, and we feel honored when they trust us with their legal issues. Above all else, we are devoted to earning that confidence.